Want to improve your English ?
We can help you!
We've worked with some amazing companies and helped

thousands of students from all over the world.
English for Kids
Has your child been learning English for a long time bust still not getting better?
Would you like your child to speak English more fluently, accurately and confidently?
We've helped thousands of students communicate more clearly, pass exams at schools and become for more fluent communicators in English.
FIND OUT MORE
English for Adults
Fed up of wasting your money on courses and teachers that don't help you achieve your learning goals?
Are you finding it hard to to express yourself clearly and confidently at work?
We've helped thousands of learners improve their English for academic, social and professional purposes.
FIND OUT MORE
High quality English courses for kids, adults, businesses and schools.
Modern teaching methods, developing real-life skills and English proficiency levels.
Communicative and engaging courses making learning FUN, ACCESSIBLE and AFFORDABLE.
Testimonials
Here's what our learners have said about us...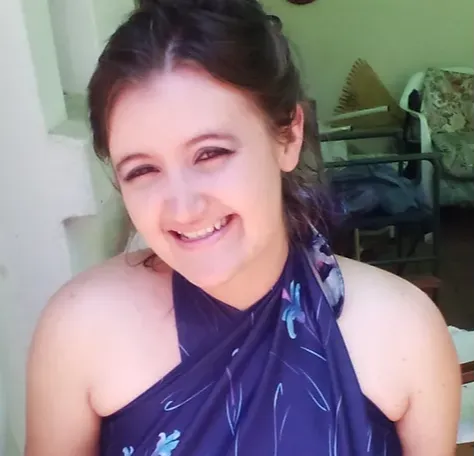 Samantha Kerr - Zimbabwe
Iman is truly a top-class tutor. From the word go, her classes were seamless, fun, engaging, and of course, demonstrative of a vast array of activities. Throughout the course, Iman was incredibly supportive and honest. She fully equipped us for the demands of the course whilst nurturing our independence and self-confidence. Her valuable feedback and high standards motivated us to always do our best and challenge ourselves to continually improve. We couldn't have been in better hands.
Hanan Omar Cairo, Egypt
Iman is a wonderful teacher. Empowered by her tools, she creates an interactive and cooperative atmosphere among the students in the lesson. She has enough wisdom and creativity to solve problems, facilitate explanations, take care of the humanities with the educational aspects to create a harmonious environment for her students. She is more than excellent!
Ridwaan – Success English student
I have had a very good experience on this website project. I made new friends and I feel happy to work with people that live in other parts of Mauritius who I would not have met before. I am learning new things such as how to make a website and I am really grateful that I work with my group, doing this 'Lockdown Learning MU project' and I can't wait for the website to be up and running.
Melvin Wong -

Malaysia
Having Iman as our trainer was one of the most memorable things I got out of the whole FSTEP (Financial Services Scholarship Programme) experience! Her classes were very interactive and constantly able to gauge our interests in the subject. I enjoyed the class activities that we had and I have definitely learnt more from you than I realised back then! Thank you for always being such a passionate teacher, always willing to help us.
We are a small, family-run language school with lots of PASSION for teaching.
Our FACE-TO-FACE and ONLINE courses are designed by Cambridge English EXPERTS!
You get HIGH-QUALITY lessons that meet the needs of
YOUNG LEARNERS (5 -16 yrs) and ADULTS.
GET FREE ADVICE
How can we help YOU?
This information will help us give you the best advice possible.
We will send you an email ASAP (please check your other and spam inboxes just in case). We respect and value your privacy so will NEVER share your details with anyone.