Do you know your child's English language level?
If not, don't worry, we can do it for you, for FREE.
And you'll get the results today!
FREE Level Check
Our Classes
...are available online and in-person.
If you can't come to our Moka or Cascavelle classes, no worries.
You can join our online classes - weekdays after-school.  Get in touch for more information:
WhatsApp Messages: +230 59062381
Email: [email protected]
We  have helped thousands of students improve all areas of their English - speaking, reading, listening, writing, grammar knowledge and vocabulary range. 
Here's what our fabulous students think of us.
Simon
I did the course for a few months. I enjoyed the teaching methods and learned how to speak more confident when public speaking.
At first, it was hard to overcome my fear of speaking in front of a crowd. Thank you Iman and Success English for all that you did for me.
Here's what parents say about us...
Parents are a huge part of our Success English family.  We encourage  feedback and work with you to better support your child in achieving their learning goals.
Mandy Gregson
My (rather shy) daughter did this course last term and really loved it. It really helped to boost her confidence when in front of others.
Denise Howard-Pitot
Great way of connecting with the audience. keeping them enthralled and hanging on their every word. Professional yet captivating would be the two words I use to describe Success English training.
Jo Tiverton
My daughter did this course last term and wow the skills and tools she has gained have been immeasurable, the course really helped her to become more confident in her public speaking skills! Thanks Success English. Amazing course which delivers results.
Susan Hales
My son is a typical 10 year old boy...more interested in being the cheeky joker than honing his public speaking skills! Despite this, his term in Super Speakers was a massive hit and he came home with A TON of amazing stuff under his belt....so many important life skills learned.
What we do
Our experienced tutors are PASSIONATE and ready to help your child become more fluent and accurate in English.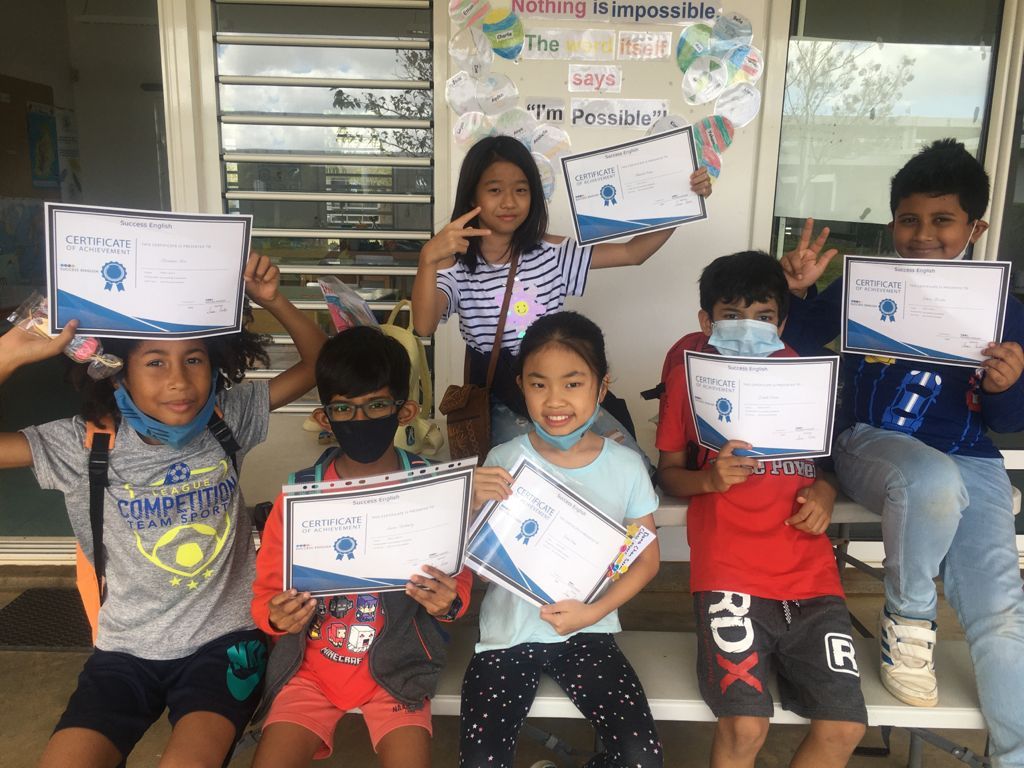 After some time with us, your child will be better able to:
Communicate more fluently and accurately.
Read, understand and correctly answer comprehension questions.
Use more advanced vocabulary when writing and speaking.
Achieve better test and exam results in English.
Grow in confidence and make new friends.
Some of the great companies we've worked with ... 
Still Have Questions?
No problem - check out the most frequently asked ones below...
How can I register my child?
Which group/ level will best for my child?
Can I pay in instalments?
Do you offer any discounted fees?
How many students are there per group?